It's Time to Close the In-store Data Gap
On-demand Webinar
Art Peck, CEO of Gap, Inc., on a recent call with investors declared stores to be "the deepest form of customer engagement" and praised their value as "a source or an immense amount of customer data." And yet, retailers struggle to give in-store shoppers the personalized experiences they have come to expect online.
Retailers lack the physical store equivalent of "click data" needed to understand how shoppers are behaving in-store. By enriching their knowledge with in-store behavior sensing and advanced analytics, retailers can continually improve operational efficiency, deepen customer engagement, and boost their bottom line.
Join us for this educational webinar when we'll cover how to leverage in-store data (non-PII), how to differentiate customers' shopping experiences, and how to leverage advanced analytics to optimize the in-store experience.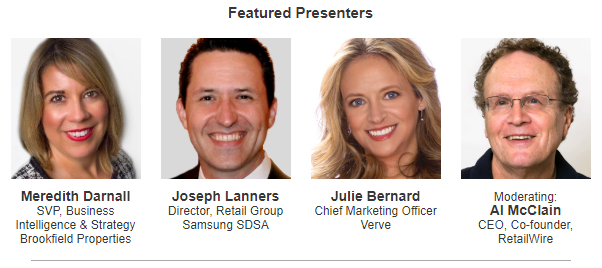 Please fill out the form below to watch: