On-demand Webinar
By 2024, the global blockchain technology market is expected to reach $7.59 billion, according to a new report by Grand View Research, Inc., registering a 37.2% CAGR during the forecast period.
Enterprise-level organizations understand the expected benefits of blockchain adoption – faster transaction speeds, lowers costs, and higher security – but there seems to be a gap when it comes to finding applicable use cases. Earlier this year, Samsung SDS announced its continued collaboration with IBM in advancing Hyperledger Fabric, an open-source, cross-industry blockchain technology. Samsung SDS is working to improve fabric capabilities and actively contributing its new "Accelerator" code to the open-source community.
Samsung SDS, IBM, True Tickets, and TechRepublic invite you to watch our educational webinar, where we'll discuss ways to maximize your blockchain investment by examining a real-world use case involving True Tickets, a digital ticketing platform company that provides verifiable and secure ticket delivery experiences for venue operators.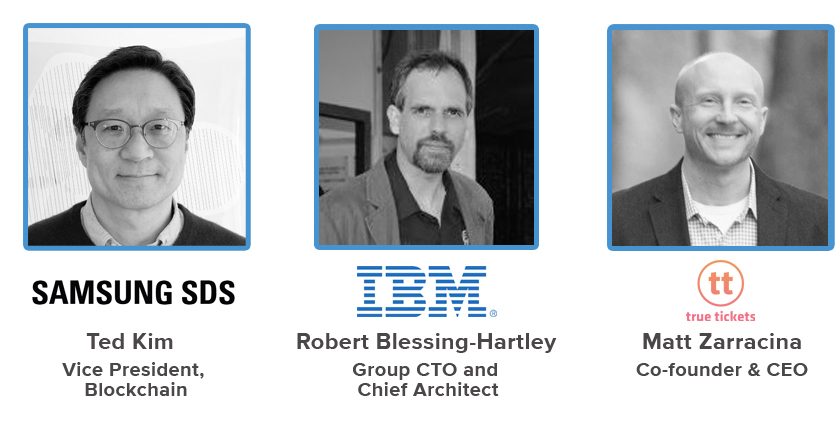 Please fill out the form below to watch now: